Nisha Panchal – Recognising Leadership Qualities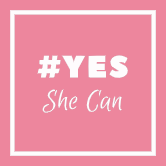 Nisha's interview for Yes She Can.
Although this blog might be a little longer than normal that's because it's worth reading every word. Nisha Panchal is an inspiring woman who seeks to get the best out of others.
Despite life changing and career altering setbacks, Nisha has shown drive and determination throughout her career as a coach and trainer. She now owns her own company and is an advocate of charity Smart Works, which focuses on getting unemployed women back into work.
What are you waiting for? Read on…